One Friday afternoon, station manager Matthew O'Connell flipped through a batch of vinyl records that may soon be on the playlist of KMSC 92.9 FM, the Morningside College campus radio station.
So what are Mustang music aficionados going to listen to? Perhaps, the soundtrack to "The Sound of Music", a Christmas album courtesy of Herb Alpert & The Tijuana Brass and, even, the sweet melodies of Mr. Perry Como.
Wait what!?! It doesn't sound like very academic.
According to O'Connell, this is a misconception many people have about student-run radio stations.
"As the director of the KMSC station, it's my job to play a wide variety of music," explained Morningside's mass communications manager, while pulling albums with Aretha Franklin, John Denver and Chet Atkins.
And for much of the day on Saturday, not all music in KMSC will be alternate fare from CDs or MP3s. Instead, it's going to be more original stuff, all on vinyl.
Starting at 10 a.m., KMSC will be one of some 150 radio stations across the country participating in the Sixth Annual Collegiate Radio Vinylthon.
Hosted by the New Jersey-based nonprofit College Radio Foundation (CRF), this full day of programming is designed to celebrate the diversity of student-run stations.
"The idea for Vinylthon makes sense because college radio is still probably the only remaining medium that regularly plays music on vinyl," said Rob Quicke of CRF. "A lot of students still buy vinyl from record stores and then bring them to the studio to play on air."
That was certainly the case with O'Connell, who keeps stacks of vintage vinyl records he bought from local businesses like DeWolf's Non-Sports Card & Junque store.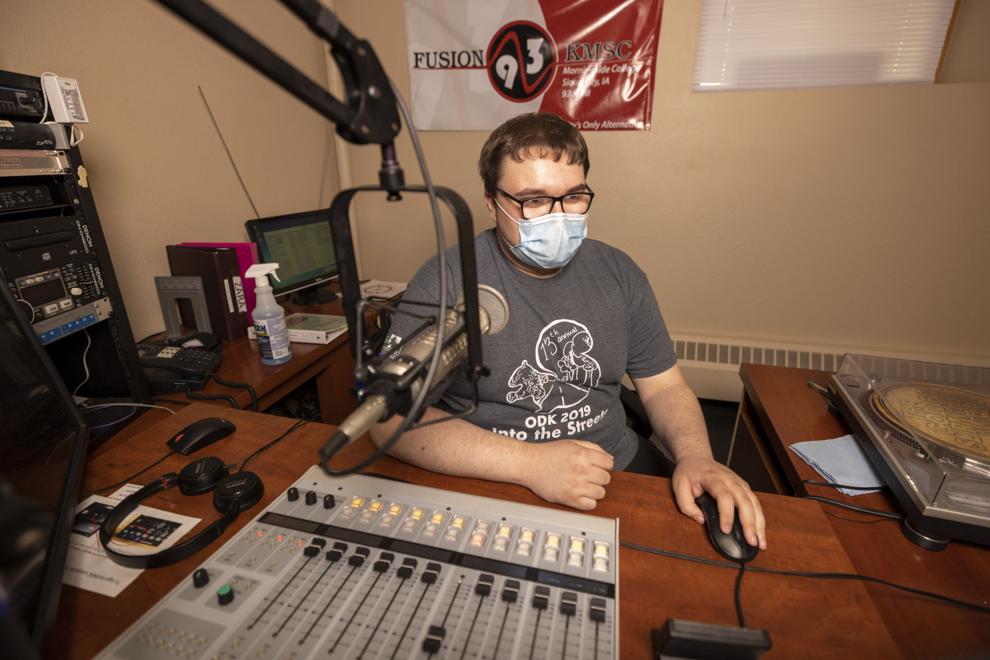 "I'm a classic rock guy and a 1970s rock and roll fan," he explained. "Some of my favorite bands include Kansas, Boston, and Chicago."
It doesn't look like O'Connell is a fan of 70s rock. He looks like he's actually a fan of bands that go by the names of states or cities.
"Hey, I hadn't even thought about it," he noted with a small laugh. "But I really like all of these bands."
ABANDONED THE BUDS, BLAST THE STEREO
In addition, O'Connell is a die-hard fan when it comes to tracks recorded on vinyl.
"Because of technology, musical tastes are getting narrower and narrower," he admitted. "Our music comes from phones or computers and we listen to it through headphones."
It's not very social, "O'Connell continued." On the other hand, music played on a turntable is a social thing to do. A record is meant to be heard by people. A record is something that can be enjoyed by a band. "
This is one of the reasons vinyl is making a comeback.
Indeed, many artists are reissuing their best vinyl works while more contemporary musicians adopt turntable technology because it is more romantic.
Hey, any dufus can tap a phone and rip a song to Amazon or Apple Music in a second or two. With a record, you have to remove it from the sleeve, carefully place the vinyl on the player, adjust the stylus, and wait for the warm crackle to fill your ears.
PLAYLIST MADE FROM SCRATCH, MADE TO SCRATCH
After all, there is something special about KMSC vinyl recordings with The Fifth Dimension, Al Hirt and His Dixieland Band and an LP teaching people how to limbo, isn't there?
Oh ! We hate to be the bearers of bad news but Morningside must have some of the most dismal LPs ever to be released!
Well, at least they were free.
"We encourage students, faculty and faculty to bring their favorite records to our Vinylthon," said O'Connell, adding that Morningside College President John Reynders had loaned his records in recent years.
"As a radio station we embrace all types of music, from popular to obscure," O'Connell, who is both a musician and a fan.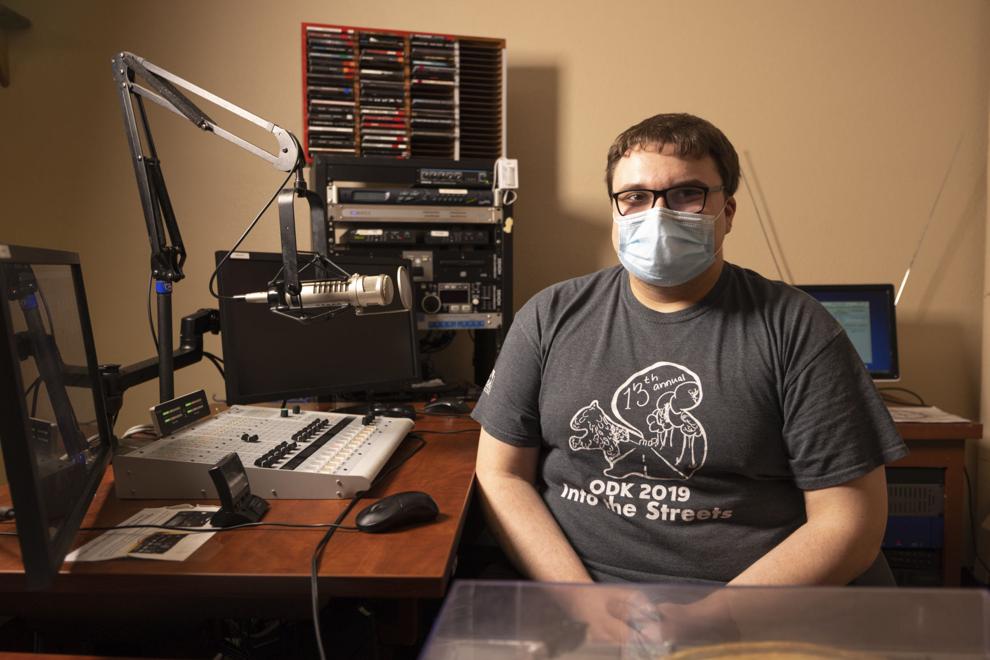 "After I graduated from high school I didn't know what to take in college," he said.
While enrolling at Western Iowa Tech Community College (WITCC), O'Connell had the idea to enroll in a musical instrument repair program.
Instead, he chose WITCC's audio / video production program as his goal. After graduating as an associate, he moved to Morningside to continue his education.
Since then, O'Connell has regularly hosted a music show, twice a week, at the KMSC while participating at other times.
"Some of our staff go through characters on the air or add DJ to their first names," he said. "Me? My name is Matt or Matthew. My personality is the same, on or off the air. I'm pretty easy going."
That said, O'Connell is excited to introduce Vinylthon to his fellow Morningsiders.
"Some of our employees have never used platinum before," he said. "We may have to teach lessons in advance."
One thing students excel at are new forms of communication.
THE FUTURE OF RADIO: WELCOMING ALL TECHNOLOGIES
That, O'Connell said, will remain a challenge for radio stations, both on campus or off campus.
"Today, radio is not just live programming," he said. "It must also have an Internet presence or be accessible on platforms like YouTube."
While there is room for radio to develop when it comes to new technologies, it can also adapt to some newly rediscovered technologies.
"I'm very happy to see vinyl records come back into fashion and that many artists are embracing (the format)," O'Connell said.
While he always consults DeWolf for lightly used vinyl, O'Connell is also saving for newer material.
"I'm a huge Frank Ocean fan," he said. "I would love to have (Ocean) 'Blonde' on vinyl."